Contact & Advertising
Each episode of "The DIY Dish" is made possible through our wonderful sponsors! If you are looking for an opportunity to reach a very niche-focused group of avid do-it-yourselfers, we'd love to work with you. Past episode sponsors have included Janome, ProvoCraft, Shrinky Dinks, American Express Take Part Members Project, Embroidery Central, and more.
We currently have openings for summer advertising on our blog. We have several rates and opportunities available for large and small businesses. Email info@theDIYdish.com for more information.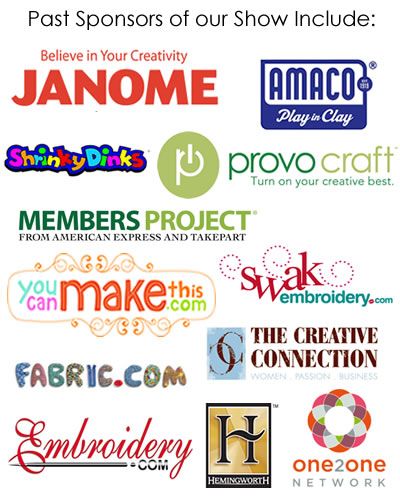 We'd love to hear from you! Email Kim and Kris at info@theDIYdish.com.