Hello! We hope everyone had a nice weekend!  It is time to announce the 3 winners of the "Make It: Fun® for the Holidays! Craft Challenge!"  we issued in Episode 3! Each of these people will receive a prize package from FloraCraft's Make It: Fun® group. For more ideas on how to use STYROFOAM™ in your decorating, be sure to visit their website. There are so many fantastic project ideas!
Everyone that sent in a photo entry to the challenge, has also receive a free bundle of ePatterns from Make It: Fun® as well as The DIY Dish 2-Minute Craft Countdown eBook.  If you have not received your bundle yet, let us know and we'll be sure to resend.  Check back throughout this week because we'll post more of the fantastic photos that came in!  For now, here are the winners that were randomly selected:
Heather created these gorgeous (and sparkly!) hanging letters for Halloween.  Use this same idea for ANY theme or holiday you'd like!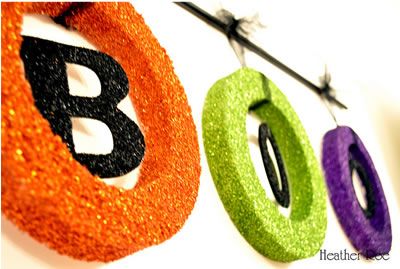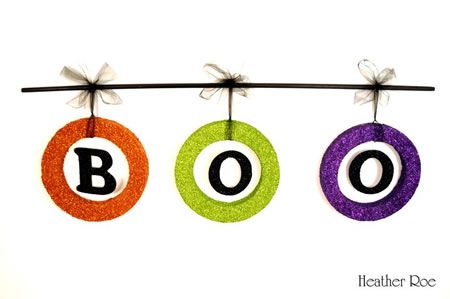 Theresa created these darling snowmen! She said it was the FIRST TIME she's ever used STYROFOAM™ in her crafting! WOW!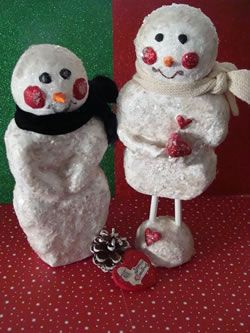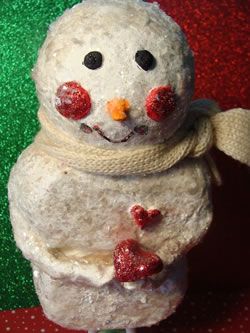 And finally, Jennifer, is our 3rd winner! We love the whimsical tree, and we especially love that she made this with her 3-year old daughter! Thanks Jennifer for sending in both photos!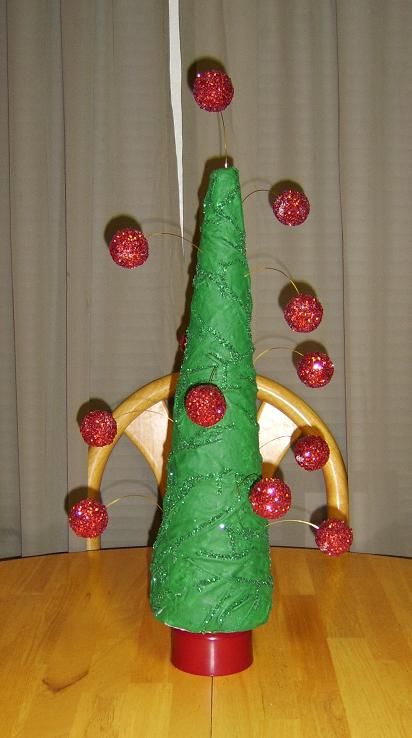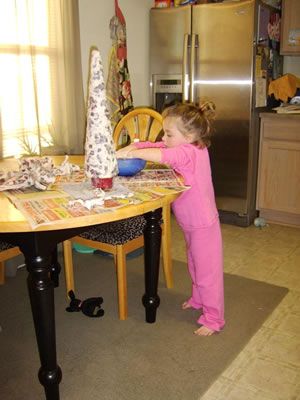 Thank you to everyone who participated! Again, come back throughout the week to see even more inspirational photos of items people made with STYROFOAM™!
-Kim & Kris
**Come back Monday evening, November 8, for a new episode of "The DIY Dish!"