Hello! Welcome to Episode 6 of The DIY Dish! If the thought of making a quilt is a bit overwhelming, what about taking those same favorite fabrics of yours and turning them into a unique fabric-covered canvas? This isn't your normal fabric canvas…we are showing a fun and easy "stitch and flip" method that can be used on not only this, but also to make baby blankets and quilts!
Here are a few more photos!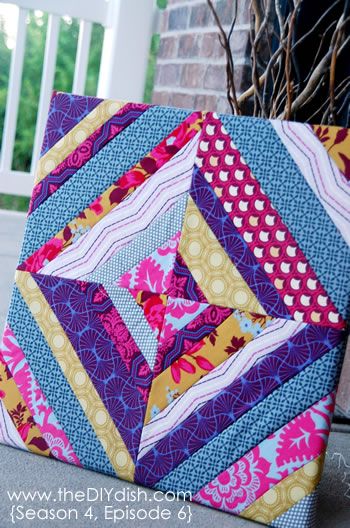 If you were to make these, what fabric colors or lines would you choose to do this in? There are so many possibilities! Post a comment here or join the conversation on our Facebook page!
Have a wonderful week!
-Kim & Kris