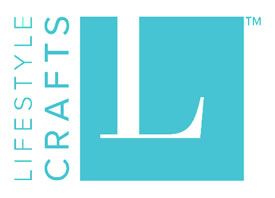 Unbelievable. Amazing. Talented. Hilarious. Sweet As Can Be. — All words to describe the video entries that came in to win this Craft Night.
How to choose?!? We couldn't! We seriously want to come to every person's home and craft with you and your friends.  So we had to enlist the help of a "panel" of judges who narrowed the numerous entries down to TEN. Ten, you ask? Yes, you read that right. We were supposed to have it narrowed down to 5 for voting, but the simple answer is…it was too hard! And even getting it down to 10 was crazy-hard!
Now without further ado, here are the 10 finalist videos!! Vote for your favorite today! The voting poll is found at the end of this blog post — right after Video #10. Voting ends at midnight PST, March 6, 2011. (And all 10 finalists will receive the Epic 6!)
Video 1: Judy & Shirley – 15 year Craft Group 
Video 2: Kris – Mom of 5-year old Twins
Video 3: Jamie – Go,Go,Go Busy Mom of 3
Video 4: Kara – Teenage Son Needs a Night Off
Video 5: Crystal – Military Wives Craft Group
Video 6: Stephanie – Sweet Florida Girls RapVideo 7: Connie – DIY Dish Super Fan
Video 8: Desiree – Homeschool Mom of 5Video 9: Kate – Military Wife Needs a BreakVideo 10: Bonnie – In Snowy North Dakota!Sorry, there are no polls available at the moment.
We want to thank Lifestyle Crafts for sponsoring such an amazing giveaway. It has been so much fun using their products in our own crafting and we can't wait to share it with someone's group, too!
And here's some more good news:  Lifestyle Crafts is offering a 30% coupon to all DIY Dish viewers!!  Visit their website at www.LifestyleCrafts.com, click around to view their fun products, and use the code: DIYDISH at checkout. The code expires on 3/6/2011.
We'd also love to hear from you! If there was something that you especially liked in any of these videos, feel free to make a comment here!
Voting ends at midnight, PST on March 6, 2011. Tell your friends to come and vote, too!
Votes added by "bots" or other automated means are not valid.
The DIY Dish and Lifestyle Crafts reserve the right to adjust vote totals and/or disqualify entries at any time at our discretion if it appears this is happening.