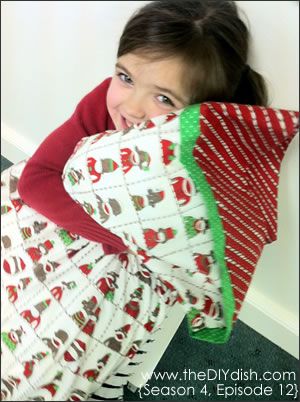 It's hard to believe that we are already at the end of another season! Wow, the time flies! We hope you've enjoyed these past 12 episodes! We'd love to know about the things you've been making this season! You can post on our Facebook page and share the fun!
In the meantime, we have one last episode to wrap up Season 4! Learn how to make an easy pillow-case! Once you learn this fun method, you'll be making them for everyone and for every occasion! We've started a tradition now of making them for our children for each holiday in fun fabrics!
Also, we'd like to encourage you to be a part of the 1-Million Pillowcase Challenge — an amazing way to use your time and talents to benefit cancer patients, foster children, and others. Read all about it here and learn how you can become involved. Kris' quilt shop, "My Girlfriend's Quilt Shoppe",  is also an official drop-off center for these pillowcases, as well as hundreds of others across the country.
We hope you have a wonderful week! We sincerely thank you for being a part of our show. We appreciate your support, kindness, and enthusiasm!
-Kim & Kris