Welcome to another week of The DIY Dish! This is perhaps one of our favorite projects because it is so easy to make and can be used to create pillows, tablerunners, or even a quilt!
Here are some additional photos!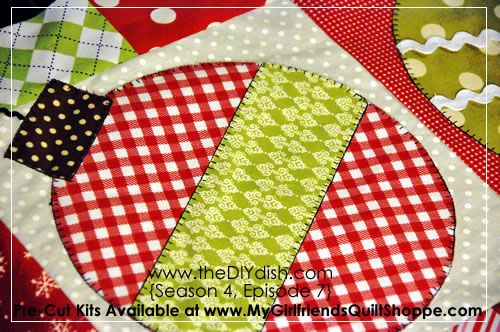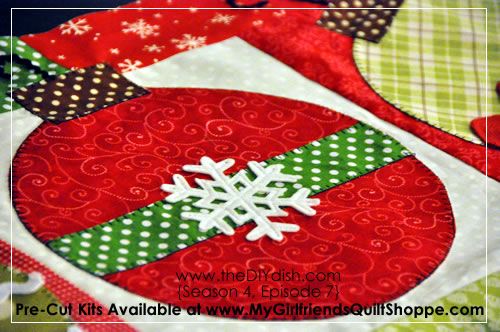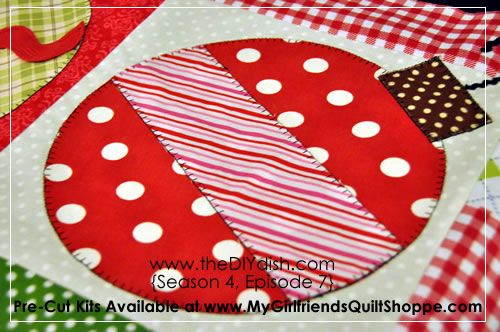 Pre-cut kits for the tablerunner are available here. We know it's a busy time of year, so just think how nice it will be to have all of the circles, squares, and strips already pre-cut and ready to be assembled! Rick-rack trims, pre-cut snowflake, borders, binding, and backing are all included in one easy kit!
Have a wonderful week everyone and enjoy making something new!
-Kim & Kris