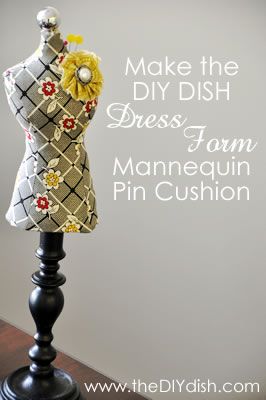 It's great to be back for another season of The DIY Dish! We've missed you!
It's time to add to your pin cushion collection! We are making a dress form mannequin pin cushion that is going to look so chic sitting next to your sewing machine!
And think beyond the pin cushion…these would also look great holding jewelry, notes, and more!
So here it is! Watch the video demo below and keep reading because we also have a fun giveaway to tell you about, too!
Click here to download the pattern for the pin cushion!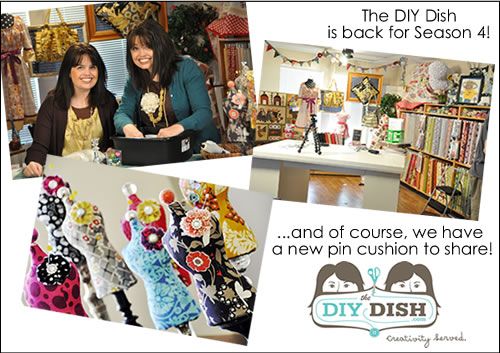 Here are some more photos for inspiration!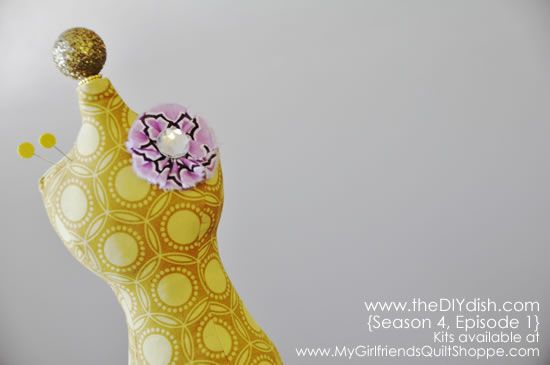 Click here to download the pattern for the pin cushion.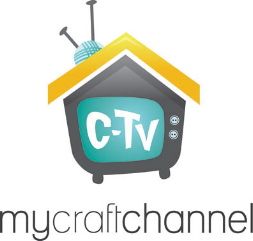 We are also excited to have our shows be a part of the new www.MyCraftChannel.com. Be sure to visit there to watch even more shows all around scrapbooking, crafts, and more! The show hosts are some of our very favorite in the industry!
Wouldn't your friends love having one too? They make quick, easy, and inexpensive gifts.  In fact, Kris has kits for them over at www.MyGirlfriendsQuiltShoppe.com.
And how about some giveaways?! We'd love to have you share the news about this episode! Simply tell us (in the comments section below this post) how you told your online and/or offline friends about The DIY Dish and you could win!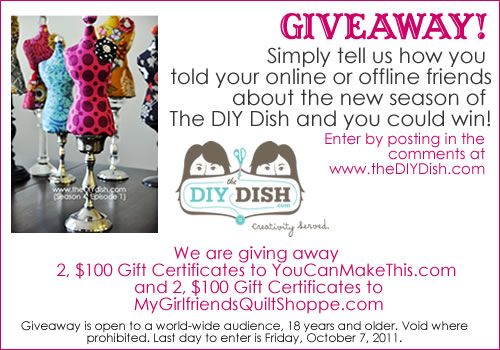 Have a wonderful week everyone! And thank you for your kindness and support of our show!
Join the conversation on our Facebook Page, too! We'd love to "see" you there!
-Kim & Kris