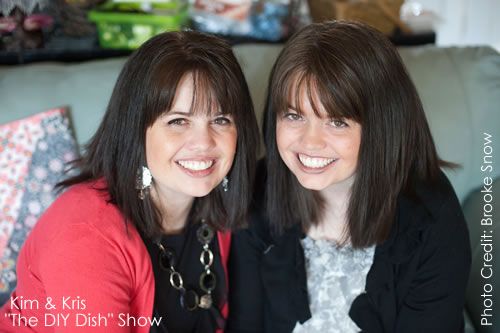 We have some exciting news to share with you! As they say, "change is good"…. and we are excited to let you know that The DIY Dish is having a few changes of our own.
Beginning this Fall, our Season 4 episodes will be part of a new, first of its kind, online TV Craft Network called, My Craft Channel.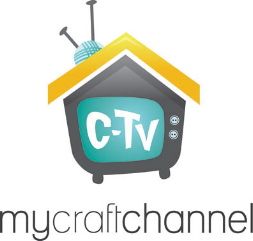 The official site of My Craft Channel has not been "unveiled" yet, so to speak, but over the next 20 days, they are revealing a new show that will be on this channel. (You read that right…20 days means that there will be TWENTY different shows that cover all things DIY!) 
With over 20 different new shows, there is something for everyone. The DIY Dish will  feature all things FABRIC related. Oh yes….fabric projects galore — for you, your home, your family and friends.  Simple sewing, quilting, home decor, gift-giving…oh we are happy.
And we are so excited to be filming from Kris' new shop: My Girlfriend's Quilt Shoppe.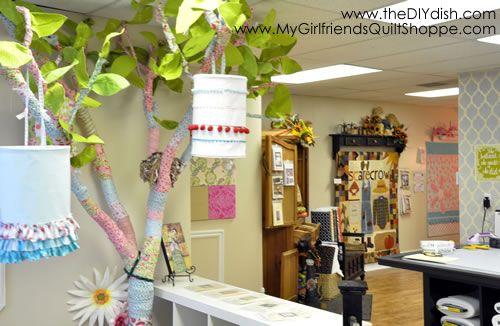 Shows on My Craft Channel will also cover DIY home projects, scrapbooking, painting, photography, mixed media, and more. We can hardly wait for you to find out "who" the other shows and show hosts are going to be! They are people that we have admired for a long time and are thrilled to be working with. My Craft Channel's goal is to be fun, educational, entertaining, and interactive with the viewers! Doesn't that just sound fun?!?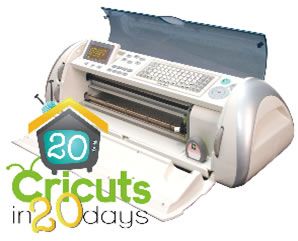 To celebrate the launch of My Craft Channel, they are giving away 20 Cricut Machines in 20 Days! WOW! And YOU could be the lucky winner of the very first one at the end of today! The DIY Dish is the first show being revealed on this Monday morning, and by helping us spread the word about it, YOU could win a Cricut Expression Machine! The winner will be selected after midnight, TONIGHT, PST.  (This is open to a world-wide audience, 18 years and older. Void where prohibited.)
Here's how you can enter!
1. Visit My Craft Channel's Facebook Page and My Craft Channel's Blog.
2. Let My Craft Channel know how you let your online AND offline friends know about the new My Craft Channel and that The DIY Dish will be a part of it. There are more ways to enter (find it on the MCC blog), so share, and share some more. 😉 Post your individual entries on The DIY Dish announcement found at My Craft Channel blog.
We'll "see" you in September!
-Kim & Kris
P.S. We'd love to chat with you on Facebook! Join The DIY Dish Facebook page here.