We want to welcome new viewers who found us through The Rachael Ray Show! We were beyond thrilled to have the opportunity to "craft" with Rachael. We have to admit that when we first got asked to be on the show, we thought…"Do they know that 'The DIY Dish' is NOT a cooking show?!" 😉  Of course, they weren't looking for a cooking segment…rather they wanted us to come and  "CRAFT" with Rachael. And who would say no to that?! We've watched Rachael for years, so this was such an exciting trip for us, to say the least.
It was also a quick trip. We flew out one day. Filmed the next day. Flew home at midnight that night. Just another day at the office, right? Ha! Although it was a fast one, it was one we will never forget.  Our excitement grew as the day to tape got closer…and imagine how hard it was to keep this a "secret" for the last month!
We hope you enjoyed the segment. If you have any questions on anything shown in the segment, let us know and we'll try our best to answer. We'd love to hear from you!
We want to thank the entire team at The Rachael Ray Show — it is an amazing collaboration of talent and time that comes together to produce a show like hers. Rachael is also just the kind of person you think she would be – "down to earth", funny, friendly, the girl you could talk to for hours, and of course, talented.  Now if we could just cook like her. 😉
-Kim & Kris
**If you are new here, feel free to browse around and find past episodes of our show below, as well as projects on our blog. You can also sign up for our free newsletter so you'll know when new episodes of our craft and sewing show are posted. The sign-up box is found at the top (blue) tab of our homepage.  Thank you!
Here are more photos from the day!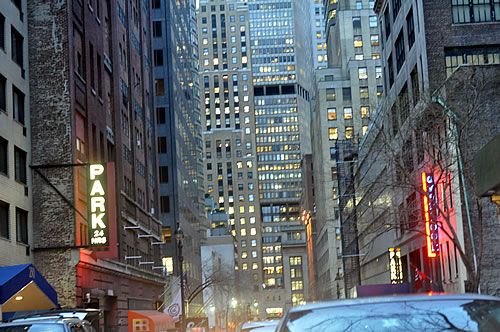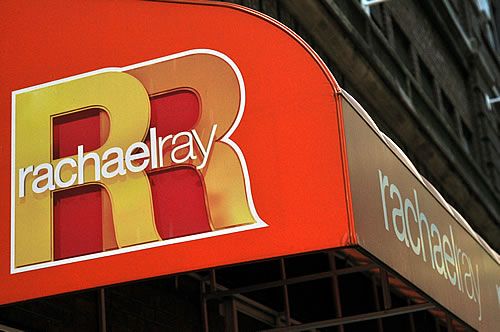 Here are more up-close photos from the table settings!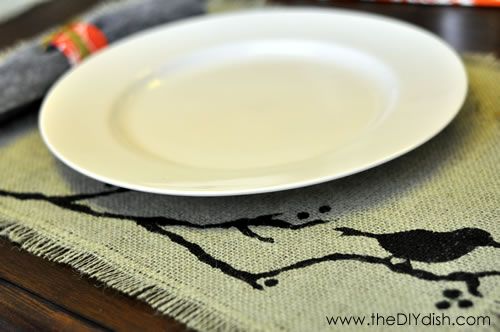 We glued small squares of white tissue to the branches to look like small blossoms.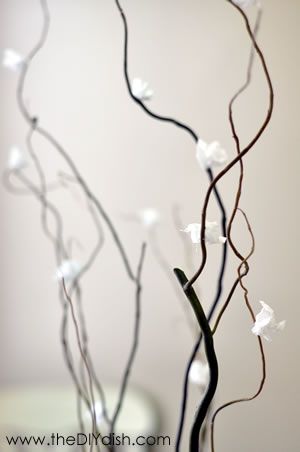 The burlap "vase" below was made from an empty orange juice container.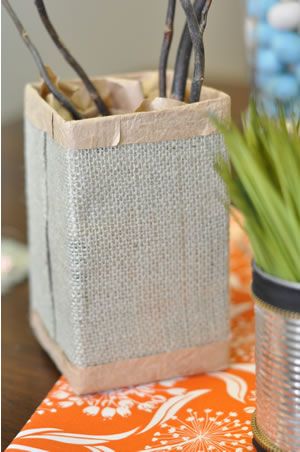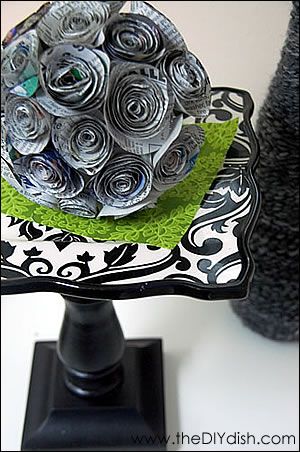 We took store-bought plastic easter eggs (yes, the bright purple and pink ones you can find!) and covered them with fabric and Mod Podge. Other eggs were covered with small pieces of masking tape and then painted for a "crackled" look.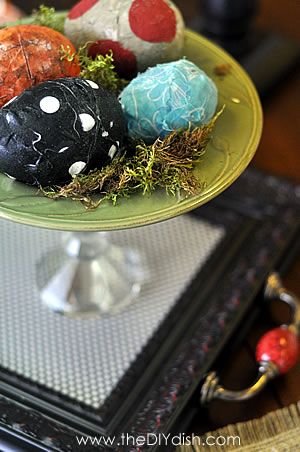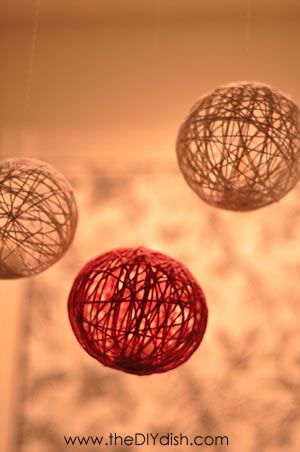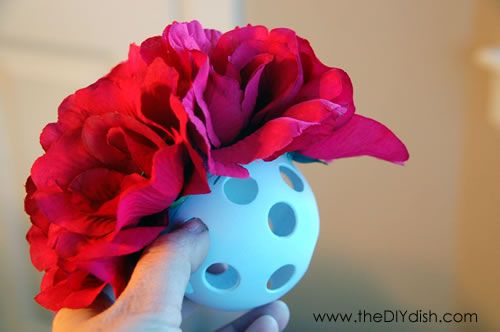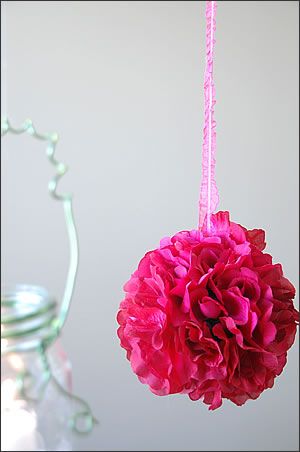 Can you tell what Kris made these napkin rings out of??? Yes, you got it right — hair rollers!