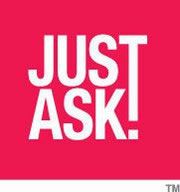 We are happy to be a part of a campaign for a great cause. The Just Ask! about Hereditary Breast and Ovarian Cancer (HBOC) campaign raises money in order to provide cancer screening to women who could not otherwise afford it. In fact, we can all help raise that money by simply clicking the "like" button on the Just Ask Facebook page.  $1 will be donated to provide that cancer screening. Isn't that wonderful?
Not only will you be able to help raise those funds, but a DIY Dish Viewer will also win a Canon Rebel Digital SLR camera.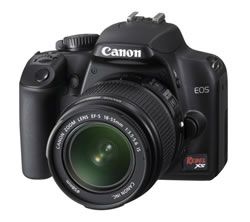 It's easy to enter. Once you have "liked" the Just Ask! Facebook page, then come back here and leave a comment letting us know you did that.
We've even got a few extra ways for you to enter:
1. Share this tweet: Your "LIKE" = $1 for Breast/Ovarian Cancer http://on.fb.me/JustAskHBOC Get screened. #justask
2. Share a memory or a thought about someone you know who has battled Breast/Ovarian Cancer in the comments section.
Thank you for helping us spread the word about this amazing campaign. We know all too well how cancer of any type can happen to anyone at anytime. We have lost close friends and family to this devastating disease and have also seen many others able to beat it. We have been inspired by the courage and faith of each one of them.
*Giveaway is open to a world-wide audience, 18 years and older. Void where prohibited. Last day to enter is THIS FRIDAY, March 25, 2011.