Welcome to our first show of Season 3! It's great to be back! And we couldn't be happier than to have a special guest with us for this episode — fabric designer, Joel Dewberry! Today's project comes from Joel Dewberry's Book: Sewn Spaces
And thanks to www.Janome.com, we'll be able to bring you more sewing and embroidery episodes this season, mixed in with other craft episodes. We look forward to some really fun shows! Click on the video below to learn how to make this most adorable bird pin cushion or sachet!
Here are some more photos for inspiration!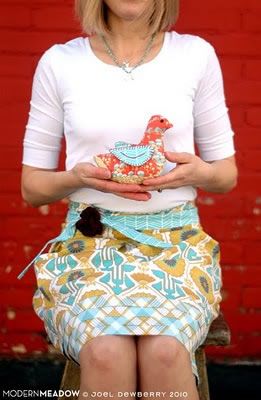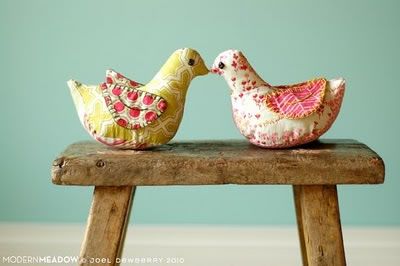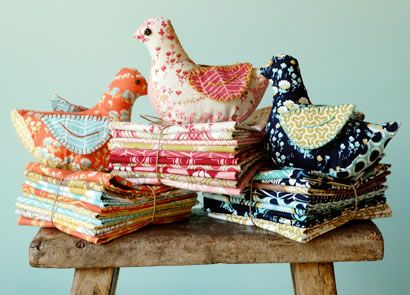 Download your FREE PATTERN to make the Bird Pin Cushion here.

Here are some "behind-the-scenes" photos of a
separate interview we did with Joel Dewberry!
This will be a part of a new series on our site called "The Blue Couch Segments".  Episode coming soon!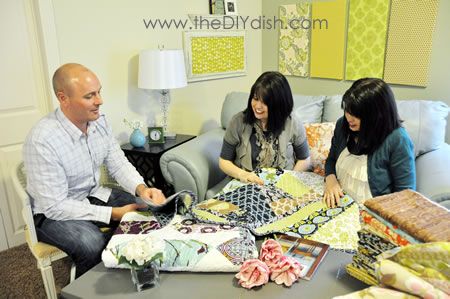 Now, are you ready for a giveaway?
Here are links to some of the products we used in today's episode!
Joel Dewberry's Sewn Spaces: Fresh and Modern Projects for Your Life and Home
Morning Glory 20-Ounce Premium Fiberfill
Ground English Walnut Shell Litter