We have some fun and easy ideas for organizing your craft room with items you already have around your home.  So don't throw out that spaghetti jar or paper box! Take a look at what we did with items one might normally throw away or recycle! It will cost you little or no money…and you'll be taking some small steps towards crafting in a more earth-friendly way!
Items we used in this episode can be found here:
Download the Episode 3's accompanying PDF pattern here.
Chalk Markers

Chalkboard Paint

Clear Contact Paper

Double Fold Bias Tape
If you don't want to use chalkboard paint, then we also like this product:
Chalkboard Contact Paper, 18″ x 6′
So here's what we had "before"….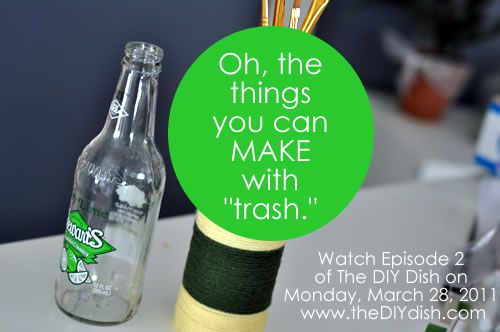 And then here's the AFTER!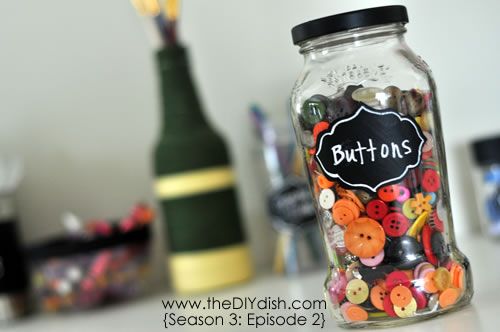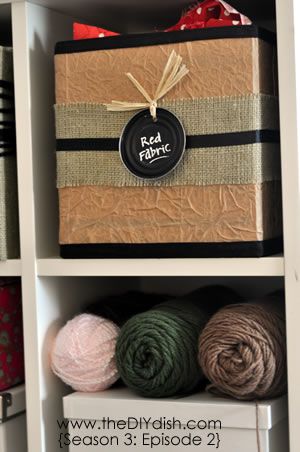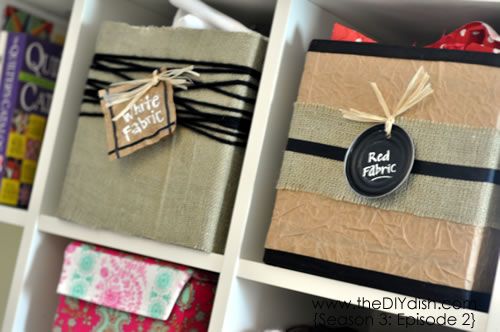 The beautiful pink fabric box you see in the photo above was created by the amazing Carla C with the use of her pattern, Case Study: Basic Boxes.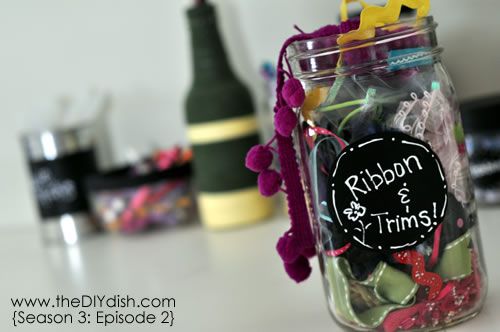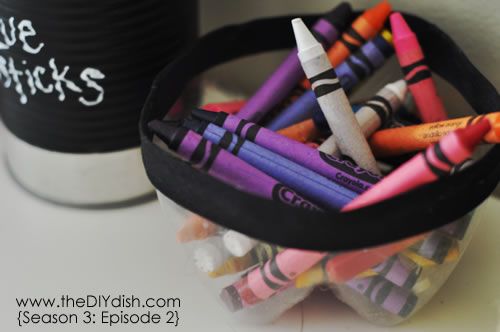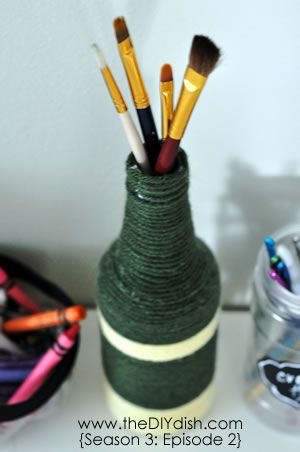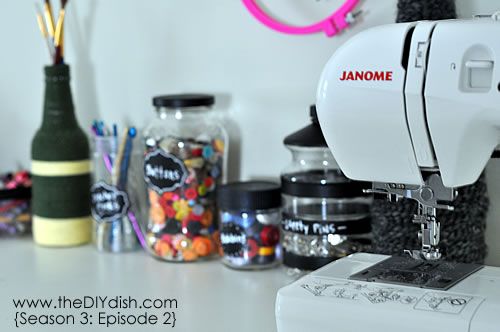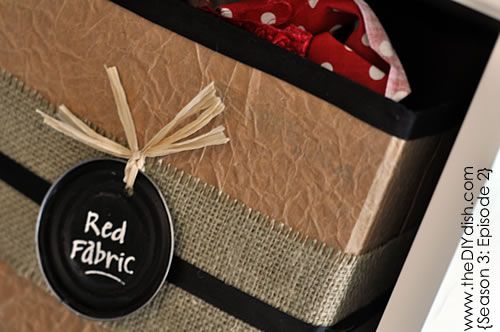 Thank you to this week's sponsor, www.YouCanMakeThis.com for making this episode possible. Visit "You Can Make This" to instantly download patterns and instructions for clothing, home decor, jewelry, crochet/knitting, crafts, scrapbooking, and more.
We'd love to hear from you! What kinds of things do you do to repurpose, reuse, or upcycle? Let us know by posting a comment below.
Have a wonderful week everyone!
-Kim & Kris