For those of you who machine embroider, we were thrilled yesterday to launch Kim's newest design in her collection of "Mini-Kimmy" accessories- the Queen of Hearts outfit!
Isn't she adorable?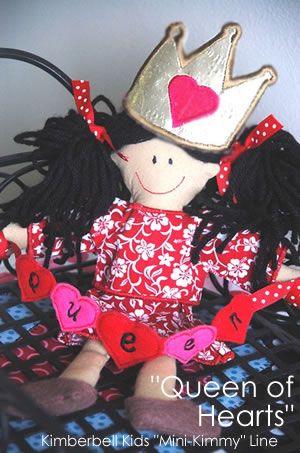 Here's a little video to check out on this sweet little thing…
But I have to tell you… once you've spent many long hours sewing, getting just the right photo, writing up instructions, working on video, (and the list goes on!), you seem to let your "all-in-good-fun-humor" take over. And with a little help from my son's dinosaur, some of the photos turned into this…
We'll see if Kim ever puts me in charge of  product pics again. 😉
Have a great Wednesday!
-Kris