We are so excited to share with you a technique that is both timeless and beautiful – the art of needle felting! Want to try your hand at it? We're going to show you a very easy project you can make this weekend!  Take a look!
We want to thank our sponsor for this episode, Fabric.com. There you will find all of the needle felting supplies you'll need for this project — plus gorgeous fabrics, notions, and even more to get you going this crafty holiday season!
Keep reading because at the bottom of this post, we'll give you a coupon code, as well as the link to the FREE PDF download for this project! For now, here are some more photos of the project, as well as some additional ideas for what you can do with needle felting!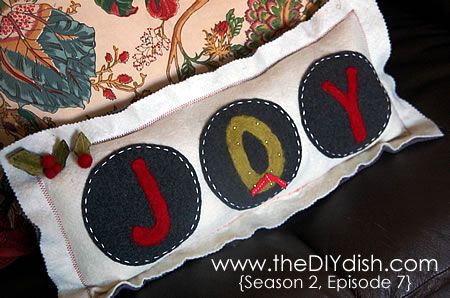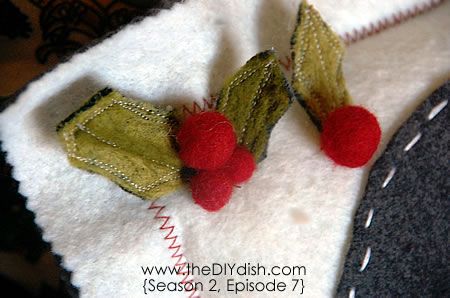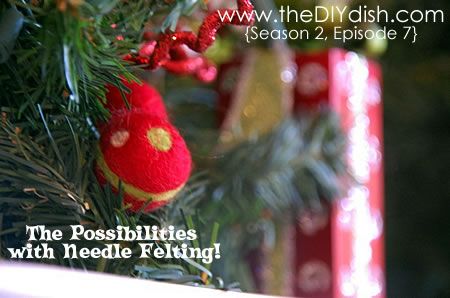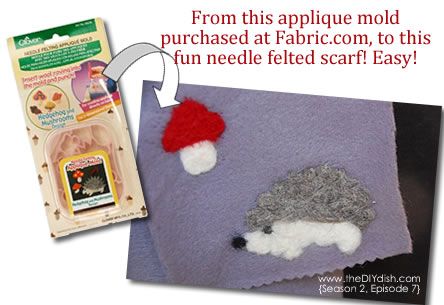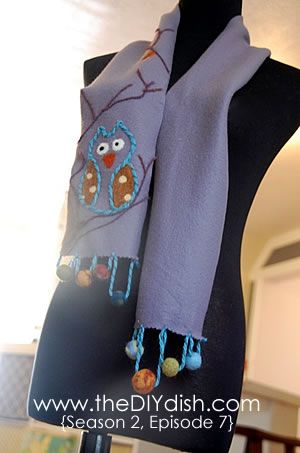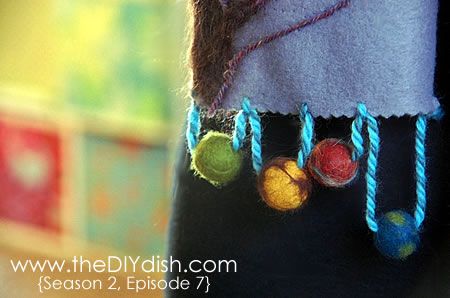 Here is what we used from Fabric.com to create the JOY Pillow:
Wool Roving: Any color green and any color red
Needle Felting Foam (Item #NR-569)
Felting Needle Tool (Item #NR-562)
Felting Needle Tool (Item #NR-566)
Warm & Natural Cotton Batting (Item #CBR-002) *Or you can use fleece or wool that Fabric.com also carries — anything that doesn't fray.
Embroidery Floss (Item #NR-777)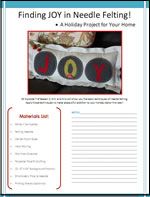 Ready for a coupon code? Fabric.com is giving DIY Dish Viewers 25% off ANY item in their Wool Felting Notions & Roving (AND CRAFTS!)  Section! Use code: DISHFELTING to receive 25% off of those items. Coupon code expires 11/30/10 (Midnight EST) *Note: The code excludes die-cut machines and accessories.
Download your FREE PDF "JOY" pattern here.
We'd love to hear from you! Have you ever tried needle felting? Is this something you'd like to give a try?  What would you like to make with the art of needle felting? Do you have any more questions for us on how to needle felt? Post a comment below and we'll try our best to answer in this week's 2nd helping blog post!
And remember, if you enjoyed learning something new this week, simply hit the "like" button for Facebook and the "tweet" button for Twitter! Buttons are found at the top of the post.
Have a wonderful week!
–Kim & Kris