We have loved seeing all the photos that came in from viewers of Episode 3's "Make It Fun for the Holidays" Craft Challenge.
Mandy sent in this "Blessings" photo while Melissa sent in the wreath with flowers. Both are perfect for your Thanksgiving decor!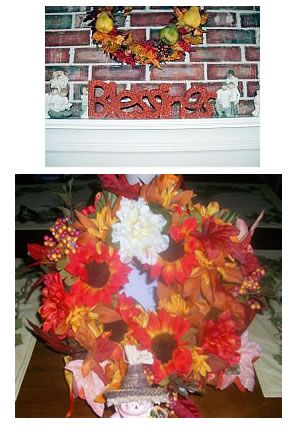 This cupcake by Olivia and the bird photo sent in by Amy are the kinds of decorations you can keep up all year-round.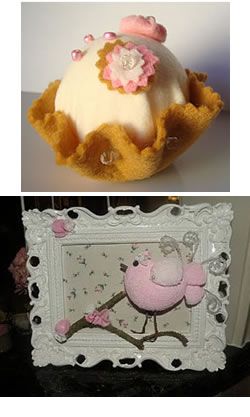 Amy also made some wedding decor for her project. Look at the cake topper! WOW!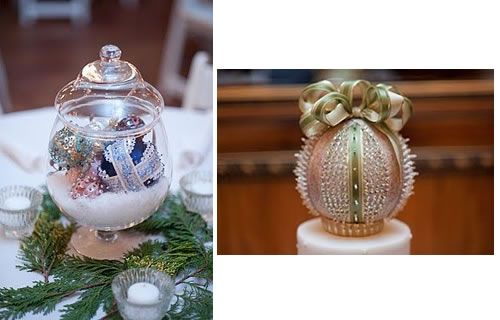 And Halloween may have come and gone, but we knew you'd still love these photos that were submitted!  Start thinking about next year's Halloween and all of the fun things you can make!  Plus, each of these ideas below could easily be adapted for Christmas or any holiday.
Michelle made this darling candy corn wreath for your door. Tania made the large Halloween "candy" on sticks.  And Mari created these candy-filled cones! CUTE!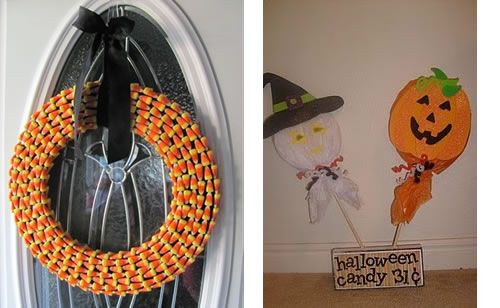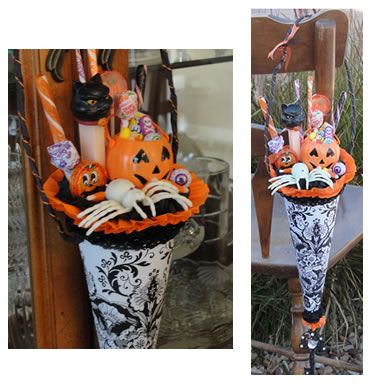 Have a wonderful weekend everyone!
-Kim & Kris