Welcome to Episode 9 of The DIY Dish!  This week we're going to show you how to make a quick and easy gift idea that will "keep on giving" throughout the entire year! Plus, you can use the method of freezer paper stenciling on just about anything — so fun and economical, too!  Take a look!
Thank you to this week's sponsor, Fabric.com, for making this episode possible. The DIY Dish Viewers can save 25% in their Holiday Headquarters Section of their website using the code: DIYHOLIDAY The code expires 11/30/2010 Midnight EST so if you're looking for some extra savings this time of year, be sure to check them out.  Fabric.com carries the pillows, fabric, and even the paint we used in this week's episode!
Download our FREE PDF file here.  It includes the measurements for the pillows in the show, as well as all the font we used for our monograms.
Here are some additional photos of this week's project!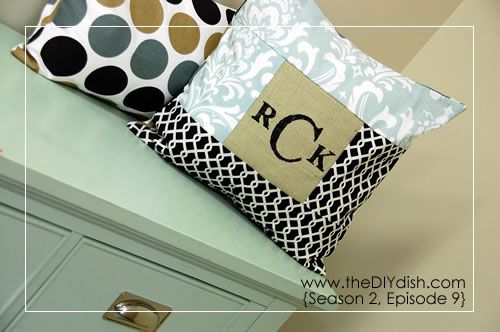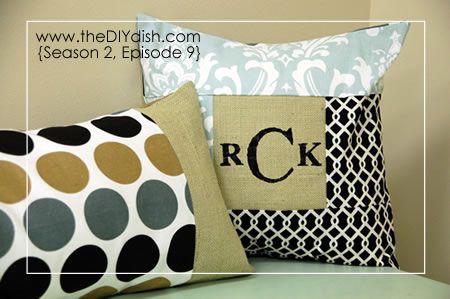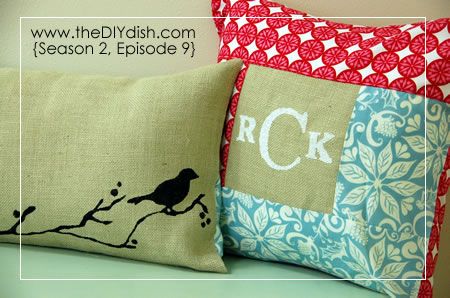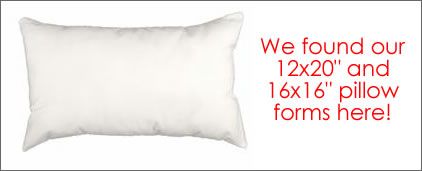 Want to see everything that is included in the Holiday Headquarters section of Fabric.com?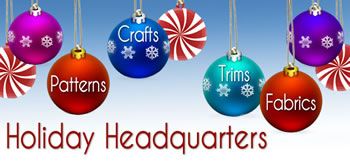 Don't forget to download your free pdf to find out all the measurments, pillow sizes, materials needed, and font.  We also included a "word" that we'd love for you to try out . It fits for the entire year.  Come back at the end of the week for our 2nd helping blog post and we'll show you what we did with it for Christmas.
By the way, Fabric.com also carries burlap and "duck cloth" (we love both!) in all kinds of COLORS!  So think beyond just the normal burlap  or duck cloth you see — beautiful reds, greens, and more are over there, too!
We'd love to hear from you! Have you ever tried freezer paper stenciling? What did you make? Would you like to try envelope pillows?  What kind of pillow gift sets would you like to make and for who?   Click on "post a comment" below and let us know.
Have a wonderful week!
-Kim & Kris