Welcome to Episode 6 of "The DIY Dish!"  While this decorative garland was made for Halloween, the same technique can be used for ANY occasion!  Take a look!
Here are some more photos from this week's project!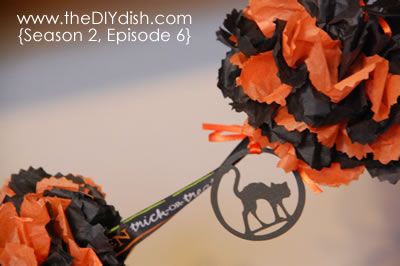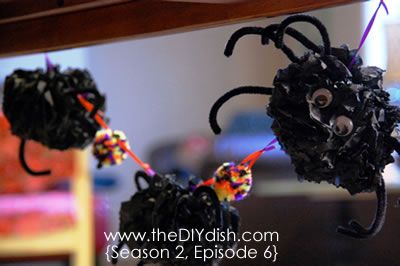 We'd love to see what you are making! Don't forget to post your photos to our Facebook Fan Page or to Flickr.
  If you'd like more garland/bunting ideas for your home decor, you might be interested in our latest ePattern called "Adorn."  It is now available for instant download at www.YouCanMakeThis.com.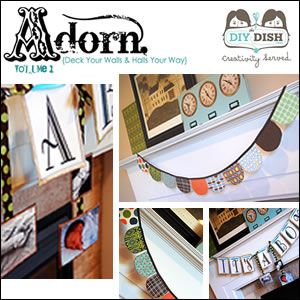 We have some really fun and exciting news to share with you! 
Imagine our reaction a little while ago when getting off a phone call with a producer of The Nate Berkus Show!  We can't quite spill all the details yet, but we can tell you that we will be on his show NEXT Wednesday, October 27th!!
Are we nervous? YES! Are we excited? YES! Do we wonder if we'll look completely goofy? ABSOLUTELY!  The nice thing at this point is that it has already been taped and now we just wait for the 27th! Yikes!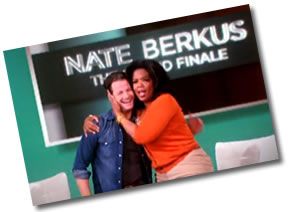 If you are unfamiliar with Nate Berkus, well, let us just tell ya…He is one amazing designer! So much, that he was THE interior design guru on the Oprah Show for 8 years! He has such a good heart and is just like you would imagine him to be in person – very real and down-to-earth.  We'll tell you more next week.
Nate Berkus now has his own show and it is full of inspiration!  You will love it! 
We would be so happy to have you be a part of our experience next week!  Click here to check your local listings and to find out what time of the day and which channel it comes on.  Of course, we're not sure how it will all be pulled together in the end, but you will see a glimpse into our personal lives, a "challenge" Nate gave us, and then finally a segment in New York!  It was our first time being in NY and we LOVED it!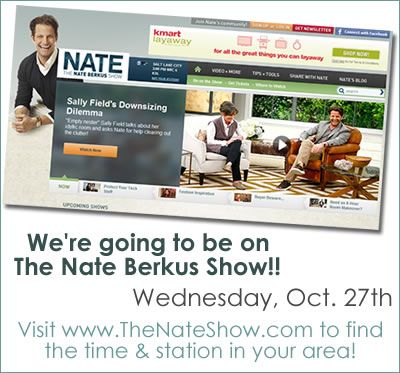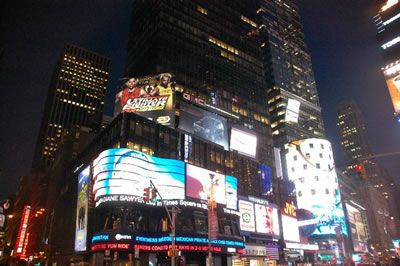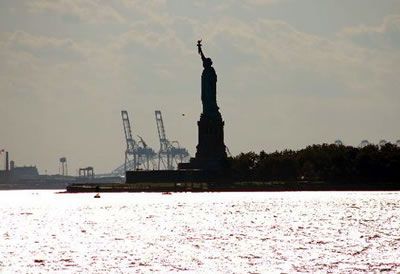 Have a wonderful week everyone!  Which state or country might you be watching The Nate Show from?
-Kim & Kris