Welcome to Episode 5! It's time to make something for YOU!  With just 2 yards of fabric, you'll be making our "basic bag" in no time at all! Click the video below to watch!
Here are some more photos of the basic bag! Remember, you can embellish it with flowers, buttons, different handles, etc. to make it a bag that's all about you!
Click here to download your free accompanying PDF to this episode.
Included will be more measurements, cutting tips, and information that will help you complete the bag.
Be sure to visit this episode's sponsor, Art Gallery Fabrics.  You'll love the softness of this pima cotton fabric, and of course, the colors!  To purchase all of Pat Bravo's fabrics, patterns, and Grab-n-Sew Kits, visit HawthorneThreads.
To create the handbags in this episode, we used Pat's newest line, Dreaming In French. It is gorgeous!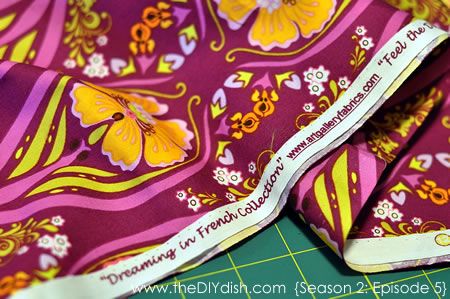 Giveaway Time!  Win one of Pat Bravo's "Grab-n-Sew" Kits that we talked about on the video.  There's also a chance to win a $50 Gift Certificate to use on any of Art Gallery Fabric's products at Hawthorne Threads! (We know of a lot of great ways to spend that!)  You can receive 2 entries by doing either or both of the following:
1.  Leave a comment here on the blog! Tell us something you love to make in gorgeous fabrics!
2.  Leave a 2nd comment here on the blog! This time, make sure to visit www.PatBravo.com and let us know something that you liked about her website. Come back to our blog and let us know — you've got a 2nd entry!
This giveaway is open to a world-wide audience, 18 years and older. (Void where prohibited.) You have 1 week to enter! The last day to enter is Monday, October 18, 2010, 12 am PST.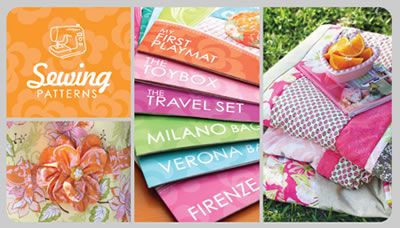 Have a wonderful week!
-Kim & Kris