Welcome to our "first" 2 minute craft countdown of Season 2! Click below to watch the video and see a preview of what we'll be doing next week for Halloween!

The 2-minute craft countdown sponsor this season is www.YouCanMakeThis.com. There you will find all kinds of downloadable patterns for clothing, quilting, handbags, jewelry, crochet, cooking, scrapbooking, crafts, and more. All of these patterns and how-to's have step-by-step instructions and photos. You'll love it!
Here are additional photos of today's 2 minute craft: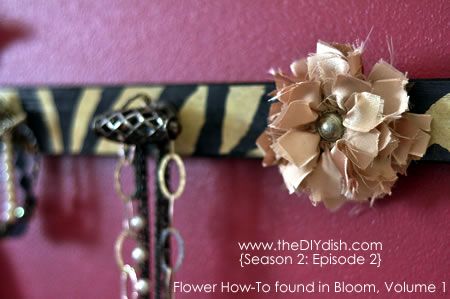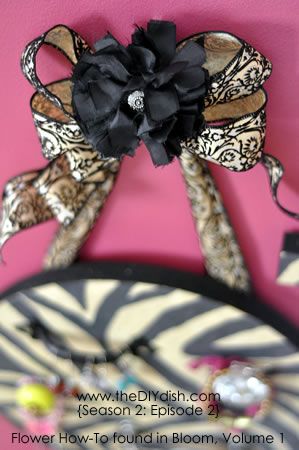 So…who would YOU like to to make one for? Does this idea inspire you to try something similar?
We'd love to hear from you! Make a comment on this post below.  Feel free to also share the video and photos on your own blogs and with your friends.
And if you'd love to "like it" or "tweet it" on Facebook or Twitter, we'd appreciate it!
Simply use the buttons found on the top right of the post that look like this: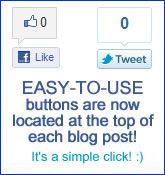 If you're looking to make the flower found on the jewelry holders, you can purchase the download here.
Come back to the blog this week as we'll answer your questions in our "2nd helping". We'll also share photos from The Creative Connection and Spark Conferences we've attended in the last 2 weeks. You'll be inspired!
Have a wonderful week!
-Kim & Kris