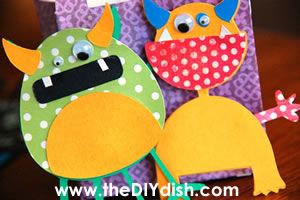 Exciting news for those who love the Cricut machine! ProvoCraft has just come out with 4 new cartridges and talk about CUTE!! I used the Mini-Monster catridge to create a "mini monster town." Gather the kids around the table and have fun with this one! If you don't have a Cricut, then making the little figures out of your own children's photos would also be cute. Wouldn't they love to see themselves "walking" around town?
Don't forget to check out the Cricut Ticket promotion going on during the month of June! You could win $100,000, a Caribbean Cruise (ahhhh….) or one of hundreds of other prizes!! Tickets are found in each of the four cartridges, but no purchase is necessary to enter so be sure to check out the rules here. 
The four new cartridges look adorable though. As I mention on the video, I have the mini-monster one and I absolutely love it.  Of course, I also have my eye on their new "Freshly Picked" cartridge too! Fun stuff.
Have fun creating your own mini monster towns!