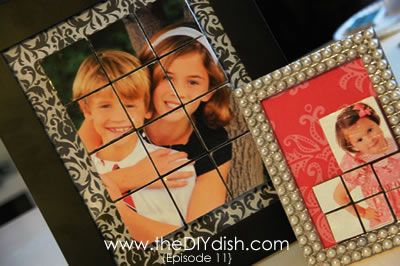 Welcome to Episode 11 of "The DIY Dish!" This is our last "official" episode before Summer, but we aren't going away entirely. Keep reading and you'll find out our summer schedule, learn about our new craft DVD for you and your children to watch and do together, and when Season 2 will begin. We also have a fantastic giveaway thanks to our Episode 11 sponsor, One2One Network!
This week's episode is about pictures that pop! Not only will you be able to use this technique with your favorite photographs, but also with jewelry and even coasters! Yes, we took another trip to the hardware store for this project, and we're showing you how to make these really fun and unique mosaic photos. And you're going to be using bathroom tiles to help out!
*Note: If you use this idea on coasters, we recommend using the "Outdoor Mod Podge" since it is water-resistant.
This week's episode is made possible by the amazing company known as One2One Network.  Do you love sharing news about a fantastic product you just found?  Would you like to test new products out on the market such as music, film, TV shows, live events, or other useful services? And when you do, would you like to share what you think with your friends, co-workers, and others?  If you do, you just might love the opportunity to be a part of the One2One Network of socially-active women. 
Some of One2One projects include reviewing and promoting such people as oh….Michael Buble, Harry Connick Jr., and Yanni Voices just to name a few! Wow!  They've also worked with companies such as Epson, Warner Brothers, Disney, and the WNBA. It is free to join. It has great perks. And it's a whole lot of fun. Just ask Kris! She knows from personal experience and we're thrilled that One2One Network is sponsoring this week's episode and giveaway of "The DIY Dish!"
This week's episode features a fun technique that can be used in all kinds of projects! We'd love to hear your ideas for them too!  Here are a few photos for inspiration…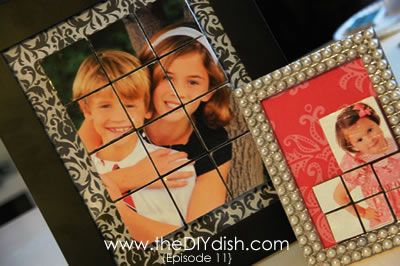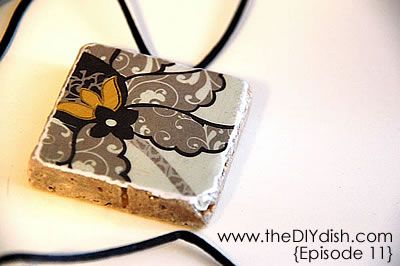 Extra details for the show:
– Accompanying PDF:     N/A
– The 2nd Helping:            Will be posted later this week and will include more about One2One Network, Opal Never Shouts Interior Design Company, and the darling dress found on the little model in the photograph.
We'll also help answer any of your questions you may have from this episode.
– GIVEAWAY TIME!         One2One Network and YouCanMakeThis.com are giving away5 prize packages that include a $50 gift card to Michaels Crafts Stores and a $50 bundle to YouCanMakeThis.com. This giveaway is open to viewers world-wide, 18 years and older. (void where prohibited) Giveaway is open until June 7, 2010.
1.  Watch Episode 11 of "The DIY Dish" and leave a comment below on this blog. Easy!
2.  Share this with others! Tell a friend, embed the video on your blog, tweet about it, share it with your friends, sewing, or craft groups…you name it! Let us know here on the blog and you have another entry.
3.  US and Canadian residents have a 3rd entry by going over to One2One Network and signing up for this free program to review products and services. Let us know on the blog and you have another entry. If you are already a part of One2One Network, we'd love to hear from you, too!  *Note: If you are a Canadian resident wishing to join One2One Network, simply email them at Contact@One2OneNetwork.com and they will put you into the system.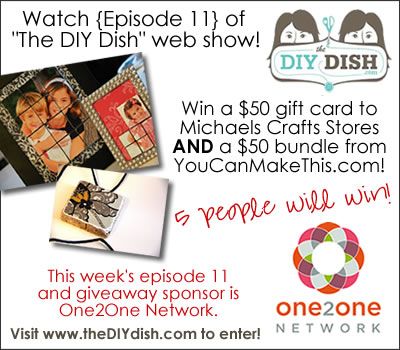 We know you're busy this summer, so our episodes will be shorter in length and will appear every 2 weeks throughout the summer months.  We'll then kick off our Season 2 this Fall!
And if you are a parent, grandparent, aunt, friend, or teacher looking for some fun projects to do with the kids this summer, you may just be interested in a new DVD we have coming out very soon.  We cover all kinds of beginning sewing and craft projects for families to do together and have 20 projects to share! Themes include nature/camping, cooking, patriotism, and the garden. We can't wait to share them with you so keep watching. They'll be here soon!
Thanks for watching Episode 11!
-Kim and Kris