Welcome to Episode 10 of "The DIY Dish!" If you've ever wanted to try your hand at jewelry designing but do not have
the tools or know-how for it, no worries! We're making gorgeous jewelry today with a few simple products! We had so much fun making these with one of our best friends! You can do it too and it is easier than you may think. Plus, we're going to show you a not-so-scary monster project in our 2 minute craft countdown. These projects weremade possible by using a few simple products from this week's sponsor: The American Art Clay Company, better known as Amaco.  You won't believe the amount of amazing how-to projects they have on their website and the endless amounts of gorgeous finished projects that can be made with their products!  You will certainly be inspired!
Don't forget to click on the white arrow above to watch our how-to episode.
Amaco is also sponsoring this week's giveaway for The DIY Dish viewers!  We LOVE that! Keep reading to find out more.  In the meantime, here are some extra photos for inspiration!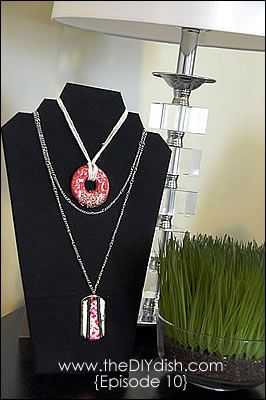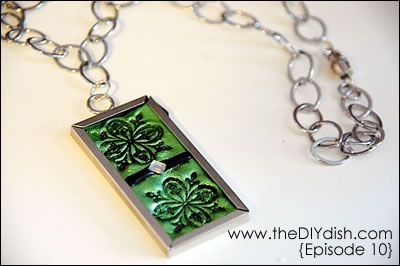 And now for that monster craft!  The kids are going to have fun with this one!! (and you just might, too!) 😉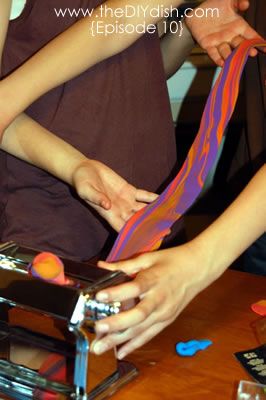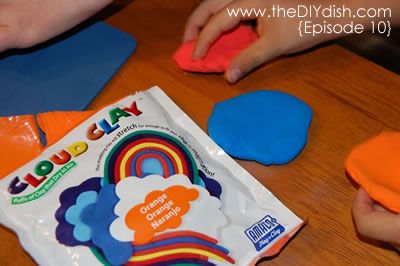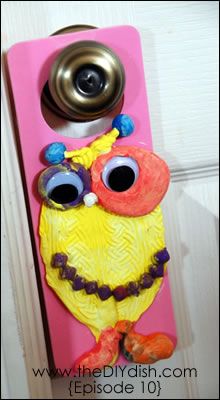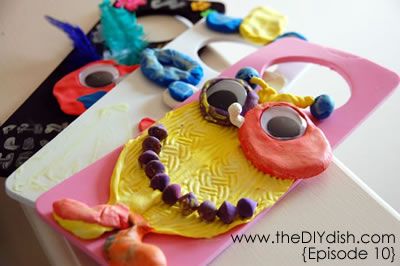 Accompanying PDF:   n/a  *note: Some episodes will have accompanying pdf's if a pattern is necessary. If there is not a PDF download, we'll let you know with a "N/A" (not applicable or not available)
Giveaway!  Amaco has put together a giveaway package worth over $200! WOW!  Take a look at what is included:
8 Colors of Cloud Clay                                                                                    
1 jar of Friendly Plastic Designer Sticks (4 each of 10 colors)         
1 (4 oz) jar of Friendly Plastic Pellets                                                          
Marbling Comb                                                                                                
Needle Tool                                                                                                      
Tri-Bead Roller                                                                                                 
Hardwood Friller Tool                                                                                    
4 Colors of Rub 'n Buff                                                                                  
Pasta Machine                                                                                           
Copper ArtEmboss                                                                                        
Copper WireMesh                                                                                          
WireForm Craft Wire
You are going to have so much fun with each and every one of those products! Our 2 absolute favorites? The pasta machine and the Friendly Plastic Metallic Sticks!! (You can buy those metallic sticks as singles or in assortment jars.)Seriously. So. Much. Fun.
This giveaway is open to a world-wide audience, 18 years and older. (Void where prohibited)  The last day to enter the drawing is on June 21, 2010 so hurry, hurry!
  Here's how to enter (and you can do any or all of the items below):
1. Leave us a comment here at The DIY Dish blog. Easy!!
2. Help us spread the news. Embed the video on your blog, tell your craft/sewing group, holler over the fence to your neighbor, email it, grab our blog button…whatever you can do to let others know about this video and The DIY Dish. We appreciate it!
3. Visit Amaco's craft library and come back to our blog and let us know a project that caught your eye!
Have fun creating gorgeous jewelry!
-Kim and Kris