Welcome to "Episode 2" of The DIY Dish! Last week we made the official "DIY Dish Double-Layer Cake" Pin Cushion! We have loved seeing what you've been making this last week and are inspired by YOUR creativity! Thank you for the blog comments! We love hearing from you!
In Episode 2, you're going to learn how to make decorative straight pins — it's the perfect way to layer that extra icing on the cake, so to speak! 😉 With the help of our sponsor, Shrinky Dinks, you'll find some fun ways to personalize those pins with photographs, drawings and more.  Here are a few ideas!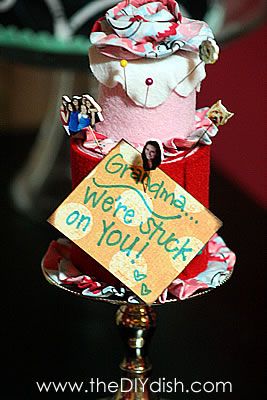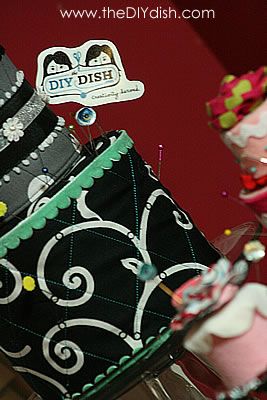 Shrinky Dinks is also offering an exclusive bonus for the "The DIY Dish!" viewers! Visit www.ShrinkyDinks.com.
Enter code: DIY4FREE at checkout and you'll receive a free gift with any purchase! Sweet! This offer ends April 30, 2010.
"Stick with us" throughout the week because we'll often post additional how-to's, photos, and answers to your questions in our "2nd Helping" series!  The "2nd helping" comes after the episode airs. So watch for it later this week!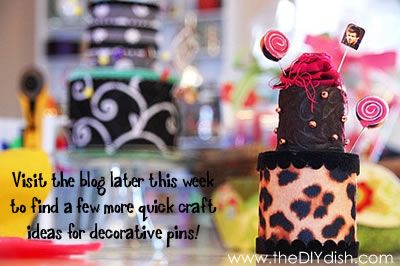 We want to hear from you!
What would you "picture" on top of your straight pins?
Who would this make a great gift for? What are the possibilities?