We thought it would be fun to show you some quick pics taken the day we filmed the first show!
It was a long day to say the least — we learned a ton (of what NOT to do…aka as "the gluegun incident"), we were totally silly (yikes, I'm already nervous thinking about the footage they got!) and we went to bed exhausted. We're crossing our fingers that round 2 is a "piece of cake!" Ha!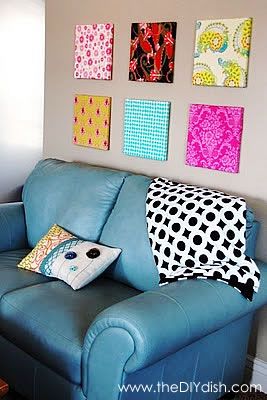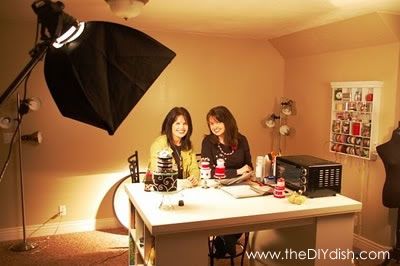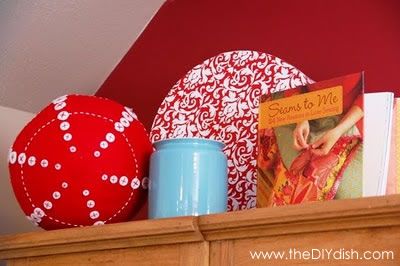 And there you see one of our favorite books! It's from Anna Maria Horner and it is a must-have for any do-it-yourselfer! Absolutely gorgeous photos and projects!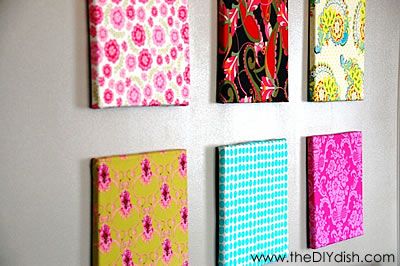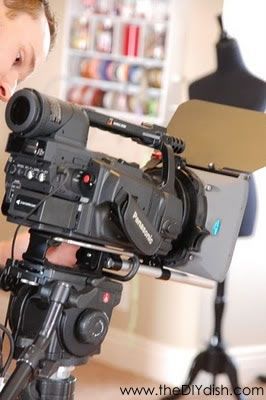 Have a nice weekend everyone! We'll "see" you next week!