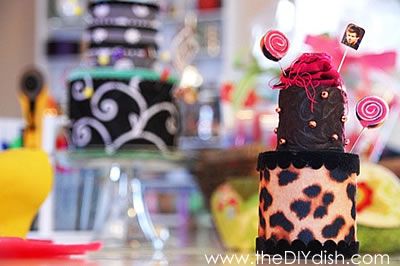 Hi all!
Welcome back to the blog — and to our "2nd helping" following episode 2! We've loved reading your blog comments telling us your ideas for making these pins with Shrinky Dinks! Many mentioned using them for push pins, magnets, and key rings! I also loved Cynthia's idea for creating map pins for her husband — mapping out where his fishing trips have been. Clever!
Don't forget that if you order through the Shrinky Dinks website, you can put in this code:  DIY4FREE and you're going to receive a bonus gift with any order! Very cool.  Visit them at www.ShrinkyDinks.com.
To answer some questions —
-Videos are archived so if you miss an episode, you can still find them here on our blog, or scroll to the bottom of the home page and you'll find the links there, as well.
-If you're having problems with the audio and video matching up, it may be your internet connection. I have also passed this along to our tech guys and hopefully they can be of further help. We definitely want it to work for you.
-As far as how big it needs to be before "shrinking" in the oven, it depends. On the ones we tried, it shrinks down about 40% of its size so you'll want to play with it a bit. Also, the ink jet sheets cannot be used on a laser printer – only inkjet printers.
Now, for how we made those candy ones you saw in the picture! That's part of our "2nd helping" – yea! Here's a quick tutorial! (And as we like to say…it's easy-peasy! We did it just like the original double-layer cake – just smaller.)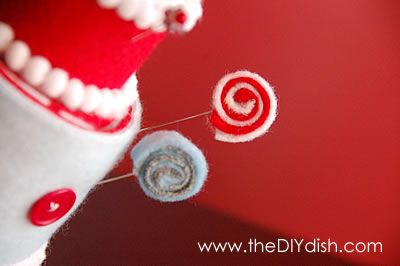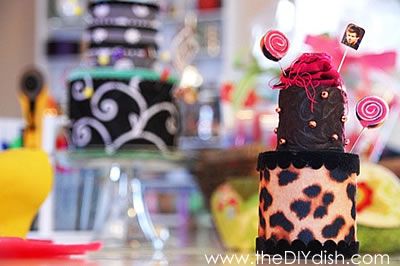 Have fun! Don't forget — we'd love to see the cake pin cushions and pinheads you've been making!
Join our Flickr group and add your photos — or leave a comment to let us know where we can find you! We'll come and visit your blog!